Company profile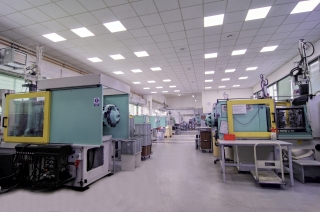 Our company is specialized in the manufacturing of injection moulded parts and furthermore provides different assembly work. Our company has a team of 60 highly qualified highly motivated employees.
We are ideally located in close proximity to Czech and German highways enabling us to respond efficiently and flexibly to our customers requirements and problems. Taking your ideas as inspiration, we will implement your project for you from start to finish.. We provide quality products and expertise using state-of-the-art technology optimized by modern and effective operation procedures. We are also experts in communication and do our utmost to maintain excellent business relations with our customers, both at home and abroad.
Quality and environment protection
Our company is certified according to CSN EN ISO 9001:2008
We produce in agreement with the environmental regulation of the European Union.