Company profile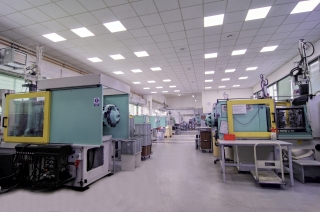 Our company is specialized in the manufacturing of injection moulded parts and furthermore we provide different assembly work under strict GMP requirements. We produce our high-quality plastic components using injection moulding machines with a clamp force range of 25 to 250t.
Cost savings are achieved by using state-of-the-art injection moulding machines and fully automated parts extraction. The operational readiness of the tools is guaranteed by our well-qualified machine maintenance staff, using industrial ultrasonic cleaning equipment and dry ice cleaning machines.
Quality management system (QMS) and environmental protection
We are certified according to ISO 9001:2016 and verify the functionality of our QMS by Process, System, Product and GMP audits and produce in accordance with national and European Union environmental regulations.